LipoLife Liposomal Vitamin C Pineapple-C 250ml
 Lipolife is one of very few brands of liposomal supplements to prove significantly higher absorption than standard oral Vitamin C supplements.

- Lipolife has proven the presence of uniform, nanosized liposomes in their Vitamin C.

- Lipolife was the first UK brand to switch to Quali-C as the raw material in its products.
Quali-C is proudly manufactured in Scotland and is the ONLY Western produced Vitamin C.

- Just 5ml of Lipolife Pineapple-C contains 500mg of Vitamin C.  1 bottle = 50 delicious doses.

 

 
 
Per 5ml serving
% DV
Vitamin C (Quali-C)
(as sodium and potassium ascorbate)
500mg
625%
 

Other ingredients
Phosphatidylcholine derived from non GMO sunflower lecithin, Pineapple flavour, Xylitol, Vitamin E (antioxidant), Potassium Sorbate (preservative), Water, Glycerol.

Directions
Shake before use. 1 teaspoon or more per day as recommended by your health care professional.

Can be mixed with water or juice to dilute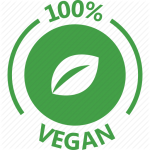 Vitamin C contributes to maintain the normal function of the immune system during and after intense physical exercise

Vitamin C contributes to normal collagen formation for the normal function of blood vessels, bones, cartilage, gums, skin and teeth

Vitamin C contributes to normal energy-yielding metabolism

Vitamin C contributes to normal functioning of the nervous system

Vitamin C contributes to normal psychological function

Vitamin C contributes to the normal function of the immune system

Vitamin C contributes to the protection of cells from oxidative stress

Vitamin C contributes to the reduction of tiredness and fatigue

Vitamin C contributes to the regeneration of the reduced form of vitamin E

Vitamin C increases iron absorption